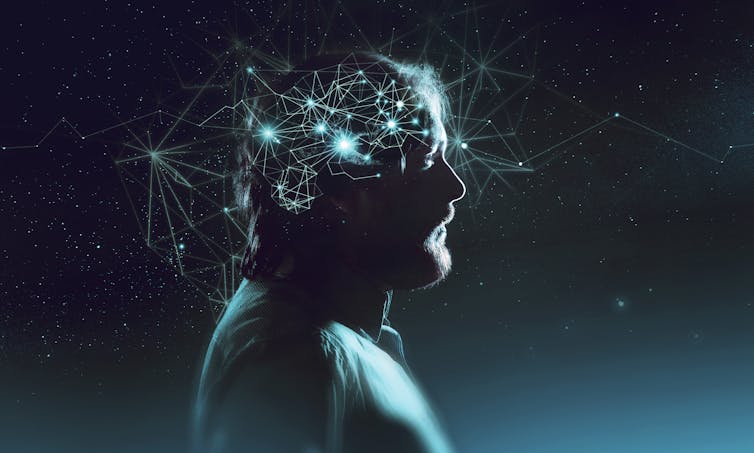 In the search for new treat­ments, sci­ence often focus­es on med­ica­tion first. But drugs aren't the only way to fight ill­ness, par­tic­u­lar­ly when look­ing at brain dis­eases. My research looks into how play­ing spe­cial­ly designed com­put­er games might help peo­ple who are liv­ing with Huntington's disease.
Huntington's is a brain dis­or­der that gets pro­gres­sive­ly worse over time, lead­ing to prob­lems with move­ment and think­ing. We know that the dis­ease is caused by a sin­gle faulty gene, which in itself is very unique. Often if you have par­tic­u­lar genes, your risk of devel­op­ing cer­tain dis­eases might increase or decrease, but it is very rare for a dis­ease to be caused com­plete­ly by a sin­gle gene. Although research is cur­rent­ly ongo­ing, unfor­tu­nate­ly at present there are no treat­ments for the under­ly­ing cause of Huntington's, or to pre­vent the dis­ease get­ting worse.
You might be won­der­ing how brain train­ing games can pos­si­bly help those with Huntington's dis­ease if there aren't yet any effec­tive treat­ments for the dis­ease. But, as my mum always used to say to me, "prac­tice makes per­fect" – if you prac­tice some­thing repeat­ed­ly you will gen­er­al­ly get bet­ter at it.
This prin­ci­ple applies to brain train­ing, too. If you prac­tice tasks or games that are designed to help with think­ing, you will prob­a­bly get bet­ter at think­ing. This is some­times referred to as the "use it or lose it" approach. If you use your think­ing skills and keep them active, you will prob­a­bly be able to main­tain them. But if you don't prac­tice some­thing reg­u­lar­ly you may for­get it and not be as good at it as you once were. This is par­tic­u­lar­ly rel­e­vant if you know that your think­ing abil­i­ty is going to get worse.
Using com­put­er games to train the brain has been stud­ied in the healthy age­ing pop­u­la­tion, and also with oth­er dis­eases which affect the brain such as Alzheimer's and Parkinson's. These stud­ies have gen­er­al­ly found that brain train­ing is ben­e­fi­cial for improv­ing think­ing – although there is much debate about whether brain train­ing could improve move­ment prob­lems or improve qual­i­ty of life for peo­ple liv­ing with these brain diseases.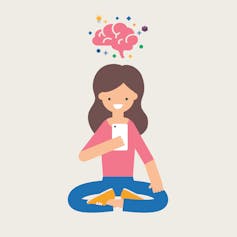 At present, there is very lit­tle evi­dence about com­put­er game train­ing and how it might impact peo­ple with Huntington's dis­ease. But we are now con­duct­ing a feasabil­i­ty study to work out whether the research can actu­al­ly be done before pro­gress­ing to a big­ger study. Full scale stud­ies require lots of par­tic­i­pants and fund­ing, so it is impor­tant to demon­strate that the research can actu­al­ly work with a small num­ber of peo­ple first.
Using this ini­tial study, we want to demon­strate that com­put­er game brain train­ing is accept­able for peo­ple who are impact­ed by Huntington's dis­ease. We know that lack of moti­va­tion and apa­thy can be char­ac­ter­is­tic symp­toms of Huntington's dis­ease. So we are ask­ing peo­ple who have the dis­ease to play brain train­ing com­put­er games to see how they get on.
Half of the par­tic­i­pants will be asked to play the brain train­ing com­put­er games and half will con­tin­ue as nor­mal, in a con­trol group. This is impor­tant as it will allow us to com­pare the results of the peo­ple who played the brain train­ing games to those who did not. We are ask­ing the par­tic­i­pants play­ing the brain train­ing com­put­er games to play them for three 30-minute ses­sions a week, for 12 weeks. We will then be ask­ing them how they got on with play­ing the games and what they liked and dis­liked so that we can improve the study in the future.
Not all games mar­ket­ed as brain train­ing are equal – most are designed to specif­i­cal­ly test or train your think­ing skills but some are designed pure­ly for enter­tain­ment and plea­sure. So we have care­ful­ly cho­sen the games our par­tic­i­pants will play to make sure that the games specif­i­cal­ly train think­ing skills. The brain train­ing games that we are using are focused on train­ing think­ing skills of exec­u­tive func­tion – the high­er think­ing skills of the brain. These include num­ber puz­zles, word games and tasks that mea­sure attention.
Although our study is focused on Huntington's dis­ease, it will help us learn about brain train­ing more gen­er­al­ly, too. We already know that the more often you play a game, the bet­ter you get at it. If you play the card game Snap!, for exam­ple, you might get much quick­er at pair­ing the cards and beat­ing your oppo­nent, but how does this trans­late to the rest of your life?
Brain train­ing will not be able to change the faulty gene that caus­es Huntington's, but it might just help improve day to day life for peo­ple who are impact­ed by the disease.
---

Emma Yhnell is a Health and Care Research Wales Fel­low work­ing in the Neu­ro­science and Men­tal Health Research Insti­tute (NMHRI). This arti­cle was orig­i­nal­ly pub­lished in The Con­ver­sa­tion.
The Article in Context