Course Objective and Description
In order to successfully promote children's healthy brain development, every parent whose child has been diagnosed with ADHD should learn how to systematically navigate and monitor the range of potential ADHD treatments based on the latest scientific evidence. This course aims at providing the necessary information, frameworks and toolkits to make well-informed decisions, in conjunction with professional advice, about medication, behavioral therapy, exercise, neurofeedback, working memory training, meditation, diet and supplements.
By the end of this 6-hour online, self-paced course participants will have gained the understanding and information required to navigate, prioritize and monitor ADHD treatments, both conventional and complementary, to maximize short-term and long-term healthy brain development for children with ADHD.
Who this is for
Combining the latest evidence-based guidelines and reviews put forward by the American Academy of Pediatrics with the independent research analysis and expertise by the Faculty, this new course can be a valuable resource for parents whose child has been diagnosed with ADHD and also for professionals seeking to stay updated.
The Faculty
Dr. David Rabiner, founder of the Atten­tion Research Update, is an Asso­ciate Dean and a Research Professor in the Department of Psychology and Neuroscience at Duke Uni­ver­sity. His research cen­ters on the impact of attention difficulties on children's academic achievement, improving community care for children with ADHD, the misuse of ADHD medications by college students, and inter­ven­tions to improve aca­d­e­mic per­for­mance in chil­dren with atten­tion dif­fi­cul­ties. He has published over 50 scientific papers in peer reviewed medical and psychology journals and received funding for his research from the National Institutes of Mental Health, the Centers for Disease Control, and the US Depart­ment of Edu­ca­tion. Dr. Rabiner started pub­lish­ing the Atten­tion Research Update e-newsletter in 1997 to pro­vide par­ents, edu­ca­tors, and health care pro­fes­sion­als with a con­ve­nient and inde­pen­dent source to stay informed about the lat­est research on ADHD pub­lished in lead­ing med­ical and psy­chol­ogy journals.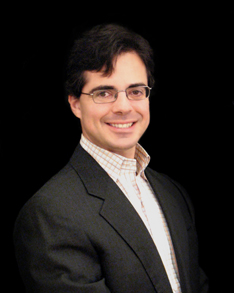 Alvaro Fernandez, named a Young Global Leader by the World Economic Forum, is the co-author of the acclaimed book The SharpBrains Guide to Brain Fitness: How to Optimize Brain Health and Performance at Any Age (2013). He runs SharpBrains, an independent market research firm tracking health and wellness applications of brain science. He is a nationally-known speaker and expert, and has been quoted by The New York Times, The Wall Street Journal, New Scientist, CNN, and other media outlets. Alvaro, who holds an MBA and an MA in Education from Stanford University, produces the annual SharpBrains Summit, the largest global and virtual conference where scientists, innovators and professionals discuss the latest developments in the field.
.
Course outline
.
Course registration includes:
One-year access to two recorded lectures and Q&A sessions, each of them lasting two hours and a half.
One-year access to an online library with additional resources
One-year access to treatment

monitoring

system: The course includes a complementary treatment

monitoring

system for 1-year to course participants. Based on Dr. Rabiner's guidance, a software vendor has developed an online system that enables health professionals and parents to track children's progress via the online distribution and scoring of behavior rating forms. Course participants will receive a certificate that their child's clinician can use to receive systematic, regular feedback on how the child is doing at home and school for 12 months at no charge. The value and importance of treatment

monitoring

is one of the important topics that will be address in the course.
One-year access to a private online community to enable registered participants to interact with the Faculty and with each other.
Note: Registered course participants can access these resources by logging in HERE.
Syllabus
This fast-paced online course will cover the following topics:
1. How to harness Medication, Lifestyle and Neuroplasticiy for Lifelong Brain Development
Value, limitations and appropriate scenarios of use for each
Treating ADHD in the context of general brain development: A lifespan approach
2. What is research support, and what are its limitations? How can parents thoughtfully evaluate the claims made by proponents of different treatments, and successfully advocate for their children?
3. 'Conventional' ADHD treatments: Medication and Behavior Therapy
Is medication treatment really effective? (It depends on how you ask the question)
What does the research say about short- and long-term benefits of medication treatment?
What does good medication treatment really look like and how can parents obtain 'good' treatment for their child?
What is behavioral therapy for ADHD really all about?
What do we know about the short-and long-term effects of behavior therapy for ADHD?
What are the strengths and limitations of behavior therapy?
Working with teachers to develop a good behavior plan.
4. Alternative and complementary treatments
Exercise
What does it have to do with ADHD?
What are the guidelines for optimal weekly/ monthly exercise?
Neurofeedback
What is neurofeedback and how does it work?
What is the current evidence base for neurofeedback treatment for ADHD?
Things to consider when thinking about neurofeedback.
Working memory training
What is working memory and what does it have to do with ADHD?
What does working memory training involve?
What is the current evidence base for working memory training for ADHD?]
Things to consider when thinking about working memory training.
Meditation
What is meditation and what does it have to do with ADHD?
What meditation techniques offer the most clear evidence base for ADHD?
Things to consider when thinking about meditation.
Diet
What kinds of diets have been tested as treatments for ADHD?
How strong is the research support for dietary interventions for ADHD?
Things to consider when thinking about a dietary intervention.
Supplements
Vitamin, mineral, and fatty acid deficiencies in relation to ADHD
Do supplements work? What does the research say
When to consider supplements
5. How can a parent navigate these options and obtain, monitor and help iterate the best care for a particular child
How to prioritize and sequence most-likely-to-help interventions, both conventional and complementary
How to monitor their short-term and long-term effectiveness
How and when to communicate with health professionals to iterate and refine care
Required technology
All that is required to participate in the course is a computer or a tablet with Internet access
If you have any questions or would like further details about the course please Contact Us.