Below you have our 150-page market report The State of the Brain Fitness Market 2009, summarized and beautifully presented by our friend, Paul Van Slembrouck (his website Here).
You can click on the image to open a new window with the Infographic.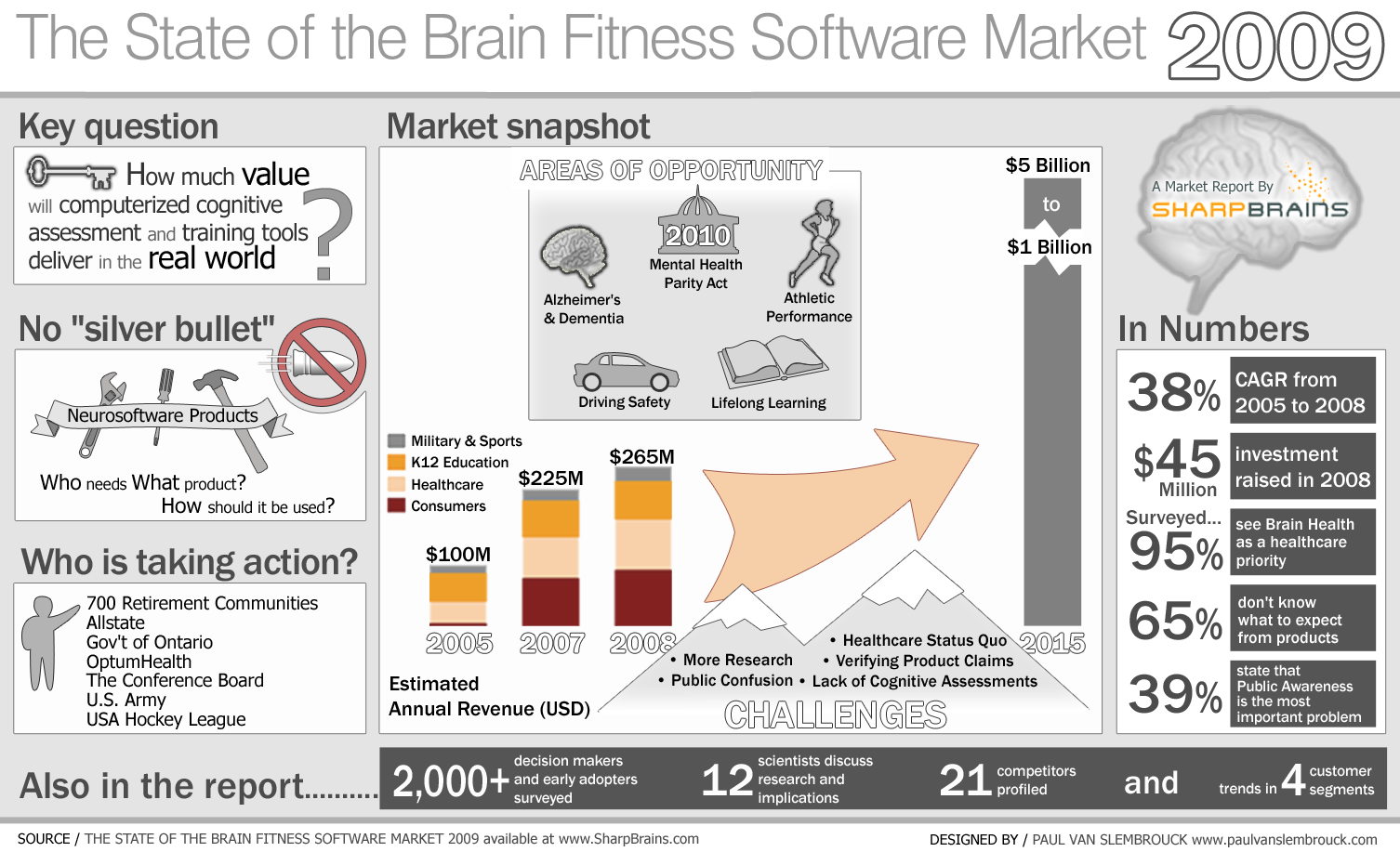 Report Highlights
Table of Contents
List of Figures
Companies Included
Purchase PDF Electronic Copy
Click here for download.

$1,295 (single-user license).

Purchase Hardcopy
Click here for hardcopy.

$1,295 (single-user license).

If you want an Enterprise License to share this research with others in your organization, please consider joining our Premium Research Circle.
For any questions, including academic/ library discounts, email us at reports@sharpbrains.com. If you bought our 2008 report and would like to buy the 2009 report before June 30th, please contact us and ask for our Repeat Customer discount.